I'm somewhat of a 'Type A' personality when it comes to seasonal fashion. I want the spring 'lightness' long before the rains of February have dispersed. Or I really want to wear boots in late August, when we get our first hit of summer temperatures here in Northern California. Then September hits and there's no excuse to wait. Fall is here. There's no mistaking it — the kids are back in school, fall harvest veggies are at the farmer's market, the days are shorter, football is back, the new TV shows are starting their new seasons and I'm ready to wear boots.
Even though there are plenty of boot styles to hook me, this year I'm in love with the new 'Chelsea Boots'. Streamlined, clean lines with an almond toe, ankle height, menswear heel and comfortable elastic side gussets, make this style the perfect transition boot in my opinion. I stuff my leggings and my skinny jeans in them, throw on a t-shirt and sweater and I'm off! They are the 'ballet flat' of boots — easy to fall in love with, easy to wear.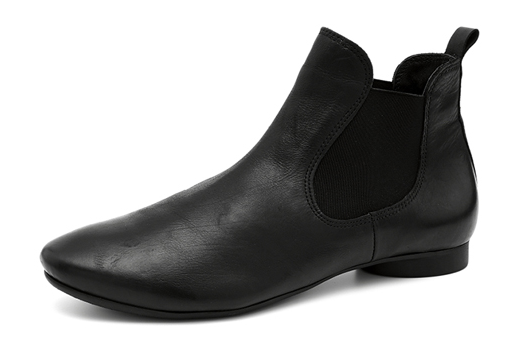 What exactly is a "Chelsea Boot"? The most notable feature of the typical Chelsea boot is its elastic side inserts at the ankle. The design began as a type of riding boot known as a "paddock boot." Chelsea boots were a huge part of the 1960s MOD fashion scene, and they were often seen on the feet of the iconic rockers and fashion divas — both women and men — of that era.
But the design was more practical than fashionable for the early wearers of these boots. Without a shoe lace to freeze in extreme cold temperatures, they could be used by those who worked outside in cold weather. Add a steel toe and you had a simple, efficient work boot — easy to pull on and off and simple to clean. Some have said that the Imperial Storm Troopers of 'Star Wars' fame even wore them in white!
But what I'm coveting these days is far from those 'work wear' roots. They're tailored, low cut and close to the ankle with exaggerated elastic goring. My kind of Chelsea Boot. I'll be wearing mine to the farmer's market and the football game this weekend. Welcome Fall. Yes!